Yul Edochie: Biography, Age, Movies, Family & Career
Yul Edochie is a prominent actor, politician and son of the very known actor and legend in the Nollywood entertainment industry Pete Edochie.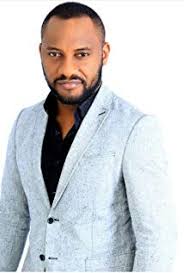 Early life
Yul was born Yul Chibuike Daniel Edochie on the 7th of January 1982. He is the son of the Nollywood icon, Pete Edochie. His father named him after popular Russian actor Yul Brynner.
The actor hails from Anambra state Nigeria although he was raised in Lagos and Enugu. He is the last of Pete Edochie's six children.
Education
Yul attended Lillian Day Nursery School and Robinson Street Primary School, Enugu between 1984 and 1992. After his primary education, he proceeded to Marist Brothers' Juniorate for his secondary education started in 1992.
The actor also attended the University Secondary School Enugu, Ecumenical Community Secondary School Enugu and New Haven Boys Secondary School Enugu respectively before enrolling at the University of Port Harcourt, where he received a Bachelor of Arts in Dramatic Arts.
Marriage
Yul is married to May Aligwe and they have two sons and a daughter.
The actor met his wife, May Aligwe, at the university in 1998. They married in 2004, six years after they met. Interestingly, the actor was just 22 when he got married.
Yul's eldest daughter Dani is 13 years old (born April 14, 2005). She has two brothers Karl and Kambi, but their ages are unknown.
Career
Yul joined Nollywood in 2005 in his first film titled "The Exquires" alongside the late Justus Esiri and Enebeli Elebuwa. He got his break in 2007 after featuring alongside Genevieve Nnaji and Desmond Elliot in the movie "Wind Of Glory."
Yul Edochie Academy
In 2015, Yul Edochie opened a film academy in Lagos. He launched the academy as a result of the decline in the quality and professionalism of upcoming Nigerian actors and actresses.
According to Yul, the academy was set up with the objective of training the next generation of Nollywood actors and actresses.
Politics
Yul Edochie declared his intention run for Governor of Anambra State in July 2017. His declaration was made in anticipation of a Not Too Young To Run Bill passed by the Senate of the federal government of Nigeria.
His declaration became official when he picked up the nomination form of the political party "Democratic Peoples Congress" in August 2017.
He was eventually the flag bearer and gubernatorial candidate of the party to run for governor of Anambra State.
During the election, the actor polled 145 votes in the just conducted governorship election in Anambra State. When the Independent National Electoral Commission, INEC released its final result, Yul came 19 out of 37 contenders that jostled for the governorship stool.  The actor posted a congratulatory message on his Instagram page to the winner, Governor Willie Obiano.
In 2018, the governor would eventually appoint him as his Senior Special Assistant on Creative & Entertainment Media.
The actor responded with a lengthy post on his Instagram page where he thanked His Excellency, Chief Dr Willie Obiano (Akpokue Dike) Executive Governor of Anambra State for appointing him as SSA to the Governor on Creative & Entertainment Media.
Also, he thanked the people and youth of Anambra state for their support and prayers and he promised not to let them down.
The actor further revealed that he got into politics in order to better the lives of the people and according to him that vision will never change.
Yul is quite vocal about his political views and he recently commented on the loss of Bianca Ojukwu, the wife to the late Emeka Odumegwu Ojukwu in the primaries of the Anambra South Senatorial District in 2019.
According to Yul, it was an insult for her to lose an election, in fact, she wasn't even supposed to be subjected to primaries as he believes it was an honourable thing to give her an automatic ticket instead of contesting in primaries.
Many people felt his comment was unnecessary and the relationship between Bianca and Ojukwu should not automatically substitute competence or capability.
Awards
Yul won his first award at the 2009 City People Entertainment Awards. He picked up the award of Best New Actor of the Year (English). The actor also won the 2012 Nollywood Movies Awards for Best Actor in a Supporting Role. In 2013, he won the PAMSA Award for Best Actor. He has also been nominated for the Best Lead Male in 2014 Nollywood Movies Awards and the Afrifimo Awards 2015 for Best Actor
Movies
Below is a list of some of the movies Yul has featured in.
The Billionaires (Eze kwe eche)
Mysterious Family
Passion of a Prince
The Affectionate Wife
Dowry Man
Compound Fools
Royal Maid
Ojuju Calabar
Dooshima
Python Queen
Apostles Of Lucifer
Chioma The Weeping Queen
The Mirror
Restless Soul
Agony Of A Princess
Money Kingdom
Blind Choice
The Jezebels
Death Certificate
Eye Of The Eagle
Against The Law
The End is Near
Bridge of Contract
Zone 9
Pleasure and Crime
Sarafina
Unstoppable
My Loving Heart
Tears of Hope
Kiss My Pain
Give It Up
Wind of Glory
Sleek Ladies
Television
The Palace
Royal Castle
Tinsel (TV series)
Family
Yul's father is a renowned actor, Pete Edochie. He has been in the entertainment industry for over 50 years. He is married to Josephine Edochie.
There is another Edochie in Nollywood that previously mistaken for Pete Edochie's wife. Her name is Rita Edochie. She is the wife of Pete's brother.
One of Yul's brothers, Linc is also involved in the movie industry. He has featured in movies like One Life, Tears of Sacrifices and My Wicked Uncle. Linc is also a writer, master of ceremony and director. He is married to Amaka Edochie.
When asked about replacing his father in the industry, Yul revealed that it wasn't part of his plan to fill his father's shoes; as his goal is just to play his part in the society.