Mike Ezuruonye: All You Need To Know About Him
Mike Ezuruonye rose to prominence in Nollywood for his diverse acting skills. He is celebrated as one of the finest Nigerian actors, directors, and filmmakers.
For his consistent and excellent performance in the Nigerian movie industry, Mike Ezuruonye has received several nominations including the ones he got for Best Actor in a Leading Role and Best Actor in a Supporting Role at the Africa Movie Academy Awards in 2008 and 2009.
He gained recognition after featuring alongside Stephanie Okereke Linus in one of the top-selling Hollywood movies titled Critical Decision.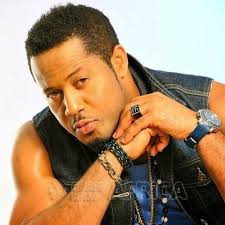 Mike Ezuruonye Biography (Age) 
Mike Ezuruonye was born on September 20, 1982, in Lagos state but he is originally from Uzoakoli in Abia state, Nigeria. He is the eldest son of four siblings and has described his family background as financially solid, decent, and comfortable. His younger sister, Chichi, is a physician in the UK.
Mike acquired his education in different states, starting with the Federal Government College, Taraba and then followed by Archbishop Aggey Memorial school, Lagos. After his secondary education, Ezuruonye gained admission at Nnamdi Azikiwe University to study Accounting.
Before becoming a movie star, Mike Ezuruonye was working as a banker. He confirmed this during an interview with the Vanguard. According to Ezuruonye, a close friend and colleague named Dayo Amusa introduced him to acting. He said he was reluctant at first but later decided to give it a try; it turned out more than he expected.
Mike Ezuruonye debuted his on-screen appearance in the movie titled, Broken Marriage in December 2003. As the pay was more than his banking salary, and he started getting more roles, he decided to quit his banking job.
It wasn't long before his name became a household one in Nigeria. He featured in several Nollywood romantic comedy movies including Endless Passion (2005), Desire (2008), Ropes of Fate (2010), Unforgivable (2014), The Duplex (2015), and much more.
Ezuruonye debuted his directorial prowess in the comedy movie, Divorce Not Allowed in 2018. Speaking about why he decided to make the film, the prestigious actor expressed that many marriages continue to fail because couples give up easily and simply stopped fighting for the union they originally believed in. According to him, the film explored marital problems among young couples and how their resolutions sometimes threaten to shake the foundation of their love.
The famous actor, like some of his co-stars in the Nigerian movie industry, has openly indicated his interest in politics. But then, he's not in a hurry, considering his growing career. Ezuruonye's career in the entertainment industry has spanned over 15 years and counting, with more than 80 movies to his credit.
Personal life
Ezuruonye got married to his wife Nkechi Nnorom in November 2010, with a white wedding ceremony held at the Folawiyo Bankole Methodist Church in Lagos. The couple met in Abuja during one of his movie shoot in 2009.
His wife was living and working as a medical psychologist in Canada, but moved back to Nigeria where they met and started dating. Together, they have a cute son named Reynold Nkembuchim Ezuruonye; he was born in October 2011. Reynold has a little sister.
While Mike Ezuruonye shares a lot of photos with his son Reynold on social media, he's yet to share that of his daughter. This seems like a cautious move to shield his family and private life from public scrutiny. Despite some malicious rumours and gossip of divorce buzzing around the media, the couple is still together and lives in Ontario, Canada.
Mike Ezuruonye He has a younger sister, Chichi, who is a Physician in the United Kingdom.
Selected filmography
Endless Passion (2005)
Broken Marriage
Beyond Reason
Critical Decision
Unforeseen (2005)
Occultic Kingdom
Desire (2008)
Ropes of Fate (2010)
Keep Me Alive (2008)
Unforgivable (2014)
Calabash Part 1 & Part 2 (2014)
The Duplex (2015)