Stella Damasus: Biography, Age, Career, Family And Movies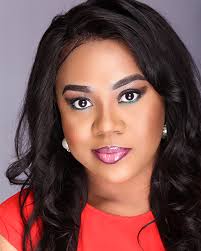 Stella Damasus (born April 24, 1978) is a Nigerian actress and singer. She was nominated for Best Actress in a Leading Role at the Africa Movie Academy Awards in 2009. She won the Award for Best Actress at the Nigeria Entertainment Awards in 2007 In 2012 she won the award for Best Actress for the movie Two Brides and a Baby at the Golden Icons Academy Awards in Houston, Texas.
Early life
Stella Damasus was born in Benin City, Edo State in Nigeria. She has four sisters. She grew up in Benin City where she completed most of her primary education. At the age of 13, Stella moved to Asaba in Delta State with her family where she finished her secondary school education.
Personal life
Damasus married her first husband, Jaiye Aboderin, at 21 in 1999. The couple had two daughters before Jaiye died suddenly in 2005. Damasus remarried in 2007, this time to Emeka Nzeribe. The marriage lasted for seven months before a mutual agreement to divorce. In 2011, she became associated with multiple award-winning Nollywood producer & director Daniel Ademinokan; the couple have been together ever since. Their relationship sparked a lot of controversy all over Nigeria and Africa because both parties never publicly admitted to be dating, engaged or even married until 2014.
Career
Damasus started her career as a singer in Lagos where she used to work as a studio session singer at the famous Klink Studios owned by filmmaker Kingsley Ogoro. There she honed her skills as a singer and went on to do vocals for the top jingles on radio and TV in Nigeria at that time.
Damasus is a Theatre arts graduate of the University of Lagos. She first appeared in the Nigerian film Abused in 1992. Her claim to fame, however, was her second movie Breaking Point produced by Emem Isong and directed by Francis Agu where she shot into superstardom across Nigeria. She has gone on to star in over 70 movies. and is now the co-founder of I2radio and hosts two podcast shows, undiluted with Stella Damasus and when women praise.
Filmography
| Year | Title | Starring |
| --- | --- | --- |
| | Betrayed by Love | Emeka Ike |
| 1999 | Face of a Liar | Zulu Adigwe, Rita Dominic, Bibiana Ohio |
| 2001 | Rumours | Segun Arinze, Zulu Adigwe, Kunle Coker, Uche Jombo |
| 2002 | Submission | Patience Ozokwor, Zack Orji, Clem Ohameze, Jennifer Eliogu |
| 2003 | Real Love | Ramsey Nouah Jnr, Chioma Chukwuka, Olu Jacobs |
| 2003 | Passions | Emeka Ike, Richard Mofe Damijo, Genevieve Nnaji, Florence Onuma |
| 2003 | My Time 1&2 | Bob Manuel Udokwu, Patience Ozokwor, Mary Ann Apollo, Ofia Afuluagu Mbaka |
| 2003 | When God says Yes | Richard Mofe Damijo, Clem Ohameze, Ngozi Ezeonu, Pete Edochie |
| 2003 | Never say goodbye | Fabian Adibe, David Ihesie, Ramsey Nouah Jnr |
| 2003 | Market seller 1&2 | Lilian Bach, Omotola Jalade Ekeinde, Kanayo O Kanayo |
| 2003 | The Intruder 1&2 | Enebeli Elebuwa, Rita Dominic, Jim Iyke, RMD |
| 2003 | Emotional Pain | Eucharia Anunuobi, Richard Mofe Damijo, Frank Dallas |
| 2003 | Dangerous Desire | Fred Amata, Bimbo Akintola, Dayo Adewunmi |
| 2003 | Bad Boys | Ramsey Nouah Jnr, Clem Ohameze, Amaechi Muonagor |
| 2003 | After the Fight | Eucharia Anunuobi Ekwu, Kanayo O Kanayo |
| 2004 | Queen 1&2 | Robert Peters, Richard Mofe Damijo, Nkiru Sylvanus |
| 2004 | Missing Angel 1,2&3 | Desmond Elliot, Empress Njamah, Nobert Young, Tuvi James |
| 2004 | Kings Pride | Richard Mofe Damijo, Fred Aresoma, Peter Bruno |
| 2004 | Engagement Night 1&2 | Richard Mofe Damijo, Darlene Benson-Cobham |
| 2004 | Above Love | Desmond Elliot, Bukky Wright, Enebeli Elebuwa |
| 2004 | Red Hot | Liz Benson, Zack Orji, Segun Arinze |
| 2004 | Burning Desire 1&2 | Richard Mofe Damijo, Enebeli Elebuwa, Ernest Asuzu |
| 2004 | Cinderella | Desmond Elliot, Grace Amah, Segun Arinze |
| 2004 | Dangerous Twins 1, 2 & 3 | Ramsey Nouah Jnr, Bimbo Akintola, Lanre Balogun, Sola Sobowale |
| 2005 | Wheel of Change | Fred Amata, Rita Dominic, Mbong Odungide |
| 2005 | The Seed 1&2 | Emeka Enyiocha, Chidi Mokeme, Ashley Nwosu |
| 2005 | Desperate and Dangerous | Chidi Mokeme, Steph-Nora Okereke |
| 2005 | Real Love 2&3 | Ramsey Nouah Jnr, Caroline Ekanem, Olu Jacobs |
| 2005 | Games Women Play 1&2 | Genevieve Nnaji, Omotola Jalade Ekeinde, Desmond Elliot, Bob Manuel Udokwu, Zack Orji |
| 2005 | The Bridesmaid | Richard Mofe Damijo, Kate Henshaw Nuttal, Chioma Chukwuka |
| 2005 | Behind Closed Doors 1&2 | Desmond Elliot, Richard Mofe Damijo, Patience Ozokwor |
| 2005 | Widow | Yemi Solade, Peter Bruno |
| 2006 | Standing Alone | Richard Mofe Damijo, Tony Umez, Jennifer Eliogu |
| 2008 | Yankee Girls | Omotola Jalade-Ekeinde, Rita Dominic |
| 2008 | Yankee Girls 2 | Omotola Jalade-Ekeinde, Rita Dominic |
| 2008 | Four sisters | |
| 2008 | Halimat | |
| 2016 | Affairs of the Heart | Also starring Beverly Naya, Divine Shaw, Stephanie Stephen, Glenn Turner, Joel Rogers, Monica Swaida and Cyceru Ash. |