Femi Branch: Biography, Age, Movies, Family & Career
Femi Babafemi Branch (born May 14, 1970) is a Nigerian poet, playwright, film actor, director and producer.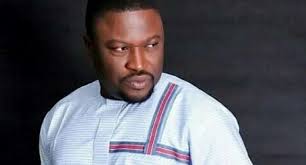 Early life
He was born on May 14, 1970, to the family of Mr. & Mrs Osunkoya who were both Teachers in Sagamu, a city in Ogun State southwestern Nigerian but hails from Odosenbora town in Ijebu North-East, a local government area of Ogun State. He attended Satellite Town Primary School at Amuwo Odofin, a local government area in the Ojo Division of Lagos State before he attended the Airforce Secondary School at Ikeja, the capital of Lagos State. He later proceeded to Obafemi Awolowo University where, though admitted for Religious Studies, he later obtained a Bachelor of Arts degree in Dramatic Arts.
Career
He began his career at Obafemi Awolowo University in 1991, the same year he featured in a Yoruba stage play titled Eniyan. He later featured in a movie titled Orisun (meaning: Origin) produced by members of staff of Obafemi Awolowo University but his first appearance on television was in 2003 in an MTN Group television commercial titled "Dance with me". Femi was famous for the role of "Oscar" he played in a Nigerian soap opera titled Domino. He has since starred in over a hundred Nigerian films, a few of which he produced and directed. Some of his movie credits include: The Triangle, Senseless, Orirun, Away from home, Twisted, The Italian Job, Akandun, Iwalewa, Omotara Johnson 3, Teni Benson, Akuko Ija, Arungun Omo, Abela Pupa, Oju Odeda, Obirin Ale, Omonikara, Ofin Mose, Maku, Eni Ija Oba, Elebute, A place in the stars, Fallen Angel, One good man, Out of luck amongst others. His Television credits include Domino, Behind the siege, Blaze of glory, Emerald, This Life, Needles eye, Wives and Concubines, So wrong so Wright and currently Desperate housewives Africa.
Filmography
Films
A Place in the Stars (2014)
Television
| Year | Title | Role | Director |
| --- | --- | --- | --- |
| 2015 | Desperate Housewives Africa | Deji Bello | N/A |