Saratu Gidado: Biography, Age, Career, Family And Movies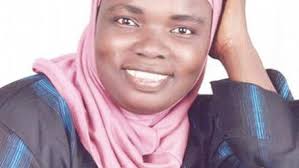 Saratu Gidado also known as Daso (born 17 January 1968) is a Nigerian film actress, whose name has been a household name in the Kannywood film industry for a very long period of time. Daso is known for the role she always plays as an aggressive and mischievous actress who defied all odds to rise to stardom. Aside from acting, Daso is presently the protocol officer (Magajiya) to the emir of Kano, Muhammadu Sanusi II. She made her debut in the year 2000 in a movie titled Linzami Da Wuta, a film produced by Sarauniya Movies, and that followed a series of other hits such as Nagari, Gidauniya, Mashi, Sansani and many more.
Awards
| Year | Award | Category | Result |
| --- | --- | --- | --- |
| 2004 | Center For Hausa Cultural Studies | Contemporary Development of Hausa Cinema | Won |
| 2005 | Arewa Guid of Film & Theatre Artistes | Outstanding Artiste Award | Nominated |
| 2016 | Arewa Creative Industry | Award of Honor | Won |
Filmography
Saratu Gidado joined the Kannywood film industry in 2000 and has appeared in over 100 movies.
| Title | Year |
| --- | --- |
| 'Yar Mai Ganye | ND |
| Cudanya | ND |
| Nagari | ND |
| Sansani | ND |
| Mashi | ND |
| Fil'azal | ND |
| Gidauniya | ND |
| Gidan Iko | ND |
| Jakar Magori | ND |
| Mazan Baci | ND |
| Mazan Fama | ND |
| Rintsin Kauna | ND |
| Shelah | ND |
| Uwar Kudi | ND |
| Yammaci | ND |
| Daham | 2005 |
| Sammeha | 2012 |
| Gani Gaka | 2013 |
| Ibro Ba Sulhu | 2014 |
| Ther's a Away | 2016 |
| Ba Tabbas | 2017 |