Chinedu Ikedieze: Personality Profile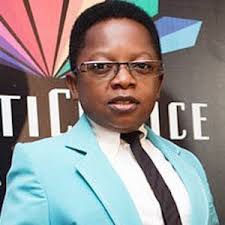 Chinedu Ikedieze is a Nigerian famous comic and dramatic actor who rose to fame after starring in the blockbuster movie ''Aki na Ukwa''. He is also best known for acting alongside close friend and colleague, Osita Iheme with whom he often featured as child actors. With a career that span over a decade in Nollywood, Chinedu Ikedieze received the Lifetime Achievement Award at the African Movie Academy Awards 2007.
In 2011, the Nigerian government honoured him as a Member of the Order of the Federal Republic of Nigeria.
Chinedu Ikedieze Biography (Age)
Chinedu Ikedieze was born on December 12, 1977, in Bende, Abia State, Nigeria to parents Mr. and Mrs. Michael Ikedieze Ogbonna.
It is clear where the actor grew up but we know that he attended the Institution of Management and Technology (IMT), Enugu where he graduated with a degree in Theater Art. 
From a chat with Saturday Beats, we also learned that Ikedieze had a younger brother who died of sickle cell anemia. The actor described the day as the saddest day of his life and recalled the close bond they shared as brothers. He described his late brother as a free-spirited and funny person who always makes people laugh wherever he goes.
Ikedieze is regarded as one of the successful and richest actors in Nigeria with an estimated net worth of $3.5 million. However, he didn't reach this milestone on a platter of gold. As a matter of facts, Aki, as was his popular movie character, has experienced poverty.
The small but mighty actor disclose that before he started his journey to stardom in 2003, he had it rough financially. According to Ikedieze, his biggest fear in life is to become poor, which wasn't a funny experience to reminisce. He also said he would do everything legal to ensure he doesn't witness such in his lifetime.
Chinedu Ikedieze began his career in Nollywood in 2000, playing minor roles in films such as The First Nigerian Girl, alongside, Pete Edochie and Pat Attah. But later rose to stardom after taking up a major role as a problem child, Aki in the comedy-drama film titled: Aki Na Ukwa. This was followed by over a dozen movies the same year including 2 Rats; The Tom and Jerry; School Dropouts; Lagos Boys; Charge and Bail, etc.
Subsequently, Ikedieze became a widely sought actor in Nigerian for comic roles which landed him on the list of Top 10 Funniest Nollywood Actors of All Time. At first, he was assigned to featuring as a child in many of his movies, but he took the bold leap into adult characters. So far he has featured in more than a 100 movies and currently working on the television series titled The Johnson.
Speaking about his rise to stardom and how an actor can sustain the status quo, Chinedu Ikedieze said celebrities are meant to be flashy because it's part of the showbiz. According to him, sustaining stardom requires being true to yourself and not try to live the same kind of lifestyle as in movies especially if you can't afford it.
In other not to hit rock bottom, Ikedieze advised fellow actors to remain grounded and return to default mode after making flashy appearances in movies, Red Carpet events or wherever the occasion requires fabulousness.
Chinedu Ikedieze got married to his lovely wife Nneoma Nwaijah in Lagos on November 26, 2011. It was a grand ceremony which hosted distinguished guests including several movie stars; among top politicians and the Governor of Abia State.
The couple reportedly met in Lagos, during a movie production; Nneoma was the costume director. Working together sparked some kind of friendship which transcended to intimacy. Their traditional wedding was on November 26, 2011, at his wife's hometown Isala Mbano, Imo State.
A couple of years into the marriage, the couple seems happy and were spotted on a vacation to Paris, France. Despite rumours of divorce as fake media has propagated, Ikedieze said there was nothing like that. Although the marriage has not produced offsprings yet, the prospect of having children is also a priority.
Other Facts about Chinedu Ikedieze – Height
With a less than the normal average height, Ikedieze stands out on top of the entertainment. His height is 1.29 m (4 ft 3 in).
He credited his transition to Nollywood limelight to late Chukwuka Emelionwu, (a.k.a Kasvid), the popular marketer and producer of the movie Aki na Ukwa.
Chinedu Ikedieze is a close friend with on-screen twin, Osita Iheme (a.k.a Paw Paw).
In affirmation of his international recognition as a movie star, the Nollywood actor visited Miami, Florida on a special invitation in 2018. On his IG page, he thanked Miami-Dade, the country office of the Mayor and the county commissioners for honouring his presence in the city.