Rahama Sadau: Biography, Age, Career, Family And Movies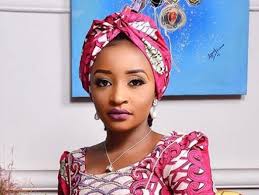 Rahama Sadau (born 7 December 1993) is a Nigerian actress, filmmaker, and singer. Born and raised in Kaduna, Rahama performed in many dancing competitions as a child and during her school year. She rose to fame in late 2013 a few months after joining Kannywood movie Industry with her first movie Gani ga Wane, as one of the best selling movies.
Rahama appears in many Nigerian movies in both Hausa and English languages and has been one of the only Nigerian actors that speaks Chinese language fluently. She is the winner of Best Actress (Kannywood) at the City People Entertainment Awards in 2014 and 2015. She also won Best African Actress at the 19th African Film Awards in 2015 by African Voice. In 2017, she became the first Hausa female celebrity to appear in the top ten Hottest Female Nigeria Celebrities. Throughout her career, Sadau has been an active actress, appearing in movies and music videos that where rated as the best of all times in the Nigerian entertainment industry and was regarded as the most influential actress of all time. She is the most followed Kannywood actress on Twitter and Instagram.
Life and career
Rahama Ibrahim Sadau was born in Kaduna State, north-western Nigerian State which was the former capital of Nigeria's former Northern Region to Alhaji Ibrahim Sadau. She grew up with her parents in Kaduna alongside side her three sisters.
Sadau joined Kannywood movie industry in 2013. She played a few minor roles before gaining fame from her performance in Gani ga Wane alongside the popular Kannywood actor Ali Nuhu.
In October 2016, Sadau featured in a movie series on EbonyLife TV. In 2017, she formed a production company named Sadau Pictures were she first produced her first movie, Rariya starring Ali Nuhu, Sadiq Sani Sadiq, and Fati Washa.
Education
Sadau studied Human Resource Management at the School of Business and Finance of Eastern Mediterranean University in Northern Cyprus.
Awards
Awards received by Rahama Sadau.
| Year | Award | Category | Film | Result |
| --- | --- | --- | --- | --- |
| 2014 | Best Actress (Kannywood) | City People Entertainment Awards | Kannywood | Won |
| 2015 | Best Actress (Kannywood) | City People Entertainment Awards | Kannywood | Won |
| 2017 | Best African Actress | African Voice | Kannywood | Won |
Filmography
| Film | Year |
| --- | --- |
| Up North | 2018 |
| Aljannar Duniya | N/A |
| Adam | 2017 |
| Ba Tabbas | 2017 |
| MTV Shuga Naija | 2017 |
| Rariya | 2017 |
| Rumana | 2017 |
| Sons Of The Caliphate | 2016 |
| The Other Side | 2016 |
| Kasa Ta | 2015 |
| Wutar Gaba | 2015 |
| Sallamar So | 2015 |
| Wata Tafiya | 2015 |
| Halacci | 2015 |
| Gidan Farko | 2015 |
| Ana Wata ga Wata | 2015 |
| Alkalin Kauye | 2015 |
| Jinin Jiki Na | 2014 |
| Hujja | 2014 |
| Garbati | 2014 |
| Kaddara Ko Fansa | 2014 |
| Kisan Gilla | 2014 |
| Mati da Lado | 2014 |
| Sabuwar Sangaya | 2014 |
| Sirrin Da Ke Raina | 2014 |
| So Aljannar Duniya | 2014 |
| Suma Mata Ne | 2014 |
| Farin Dare | 2013 |
| Gani Ga Wane | 2013 |
| Da Kai Zan Gana | 2013 |
| Mai Farin Jini | 2013 |