Jim Iyke: Personality Profile
Jim Iyke is a veteran Nollywood actor, entrepreneur and Nigerian media personality. From his humble acting days, he geared off to the level of film and music production.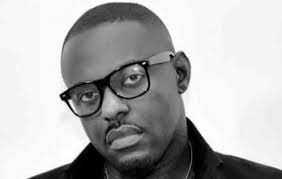 Biography, Age
Jim was born as James Ikechukwu Esomugha to Mr and Mrs Stephen Okolue who later became Esomugha. The Nigerian star was born on September 25, 1976, in Libreville, Gabon. Jim is from Enugu Agidi town in Anambra State, the southeastern region of Nigeria.
Educational Background
His primary education started in Gabon, the land of his birth. On relocation to Nigeria, the course of his education changed. He had to complete his secondary education at Federal Government College, Kwali, Abuja. He went on to the University of Jos, Plateau State where he obtained a diploma in Banking and Finance as well as a B.Sc. in Philosophy.
Acting Career
The charming Nollywood actor made his debut in the industry in 2001. With over 100 movies, Jim Iyke is one of the leading male artists in the industry; as well as one of the highest-paid Nollywood actors.
Jim Iyke has featured in many Nollywood blockbusters. He made a signatory impression in the industry with his unique acting style. He is the ultramodern Nollywood "Bad Boy" who effortlessly interprets the notorious cum playboy roles with all efficiency.
Jim has featured in movies such as 1 Dollar, which has been acclaimed as one of the most commercially successful comic Nollywood movies. He also starred in Games Men Play, Last Flight To Abuja and a host of others. 
In 2007, Jim Iyke launched his production company – Untamed Productions. In no time, he also launched a music label, Untamed Records.
The most popular song from his first album, Who Am I? featured Nigeria's first-class act Tuface Idibia. He also featured Sound Sultan in his debut album.
As a film producer, Jim has produced a couple of movies in London, staring international actresses like Judy Shekoni and Tangerine Martins. He also went on to produce 2 Dollarz, a sequel to 1 Dollar. Jim is the producer of the much-anticipated Shades of White.
The Jim Says So Reality Show
The Unscripted reality show Jim Says So was launched on DSTV in 2013. The first season ran for 13 weeks. Jim says the essence of starting the reality show is to correct wrong notions about him that have been created by the media.
He had hoped to show his fans who he really is, away from the camera. Whether that worked out well or not, is not quite so clear though.
Other Interests
Business has always been a visible interest of the Nigerian actor. The fashion enthusiast runs a clothing line. In addition to that, he also launched his Burgeon Global enterprise on a grand scale. The business with headquarters in Nigeria's capital, Abuja, launched the Burgeon table water to that effect.
The successful actor and business mogul also has interests in oil & gas, automobile dealership – Untamed Cars, real estate amongst others.
Jim Iyke Wife, Son, Relationship with Nadia Buari
The Nollywood star has been in a number of high profile relationships. Currently, the Nigerian actor is involved with a young lawyer, Dana Kinduryte from Lithuania. Dana, a Law graduate who hails from Kaunas, the second-largest city in Lithuania, lived with Iyke at his apartment in Atlanta, USA, and gave birth to their son Harvis Chidubem Iyke. While he is yet to fix a date for a possible marriage, to legally make Dana his wife, Jim described his girlfriend and baby mama as an ultra-private person who is camera-shy and avoids publicity as much as she can.
Before now, Jim Iyke was in a very hot romance with fellow Nollywood actress from Ghana, Nadia Buari and went as far as proposing. However, the romance broke off after a while and nobody seems to know why.
Jim Iyke proposed to Nadia on 21 March 2014, with a six-carat-diamond ring while having dinner with her during one of the episodes of his reality show, Jim Iyke Unscripted. Speaking about his proposal, Iyke revealed that the diamond ring was specifically designed for him in different countries like Sierra Leone, Gambia, Ghana and Gabon but that it was finished in London. Surprised, Nadia promptly said a 'YES' to his marriage proposal.
A few years down the line, the Nollywood star appeared only to publicly reveal that his relationship with Nadia was nothing intimate. He said they were both getting a lot of mileage out of the mix-up".
Achievements
Jim Iyke is a 3-time winner of Teenage Choice Award.
He has also won Nigeria Entertainment Award for Best Actor; NET Best African Actor and 2010 Mode Men Award for Best Actor.
As a philanthropist, Jim runs a charity foundation for children living with special disabilities.