Chuk Iwuji: Biography, Age, Career, Family And Movies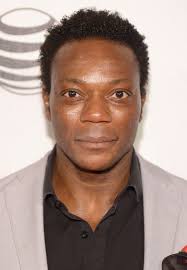 Chukwudi Iwuji (born 1975, Nigeria), usually shortened to Chuk Iwuji or Chuck Iwuji, is a Nigerian-British actor.
Life
Iwuji was sent by parents to a boarding school in England at the age of 10 after they moved from Nigeria to Ethiopia to work for the United Nations. He then attended Yale University and studied economics, before moving to drama school in Wisconsin. He graduated from the latter in 2000, moving back to the United Kingdom.
Career
Iwuji has mainly worked on stage for the Royal Shakespeare Company (replacing David Oyelowo in the title role of the Henry VI trilogy in the 2006 revival of the This England: The Histories project), the Royal National Theatre (Welcome to Thebes, 2010), the Old Vic (in a 2011 Richard blindspot III) and the Comedy Theatre (in a 2009 production of The Misanthrope), as well as British film, radio and television.
Other credits include the upcoming Othello in Othello in The Public Theater's production at the Delacorte Theater on June 2018. This will be his fifth production with the company, as previously he appeared in Antony and Cleopatra as Enobarbus in 2014, King Lear as Edgar in 2014, Hamlet as Hamlet in 2016, and The Low Road as John Blanke in March 2018.
Partial filmography
Hollyoaks (2005)
A Thousand Tiny Wings (2010)
Exam (2010)
Doctor Who (The Impossible Astronaut / Day of the Moon, 2011)
Madam Secretary (TV series) (2016)
Blindspot (TV series)
John Wick 2 (2017)
Quantico (TV series) (2018)
When They See Us (2019)
Designated Survivor (TV series) (2019)