Babs Olusanmokun: Biography, Age, Career, Family And Movies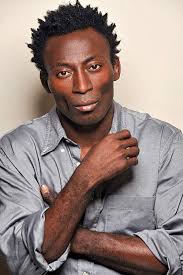 Babs Olusanmokun is a Nigerian-American actor.
Olasanmokun was born in Lagos, Nigeria, and is based in New York. He is fluent in French and Portuguese, and is a jiu-jitsu master. In 2017, he appeared in "Black Museum", an episode of the anthology series Black Mirror. He also appeared in the video game Max Payne 3 as Serrano: he has been both actor and voice.
Filmography
Film
Year
Title
Role
Notes
2004
Indocumentados
Mubenga
2010
This Is Poetry
Ade
Short film
2011
Restless City
Cravate
Ponies
Ken
2013
Mother of George
Tunde
2014
Listen Up Philip
Photographer
Shelter
Hospital Security Guard
Like Sunday, Like Rain
Stunt coordinator
2015
The Empty Street
Blacksmith
Short film
2017
Deceit
Gary
Film originally titled Where Is Kyra?
2018
Ouros
Magoan
Short film
2020
Dune
Jamis
Post-production
Television
Year
Title
Role
Notes
2006-2010
Law & Order: Criminal Intent
Chibueze/Tristan/Assassin
4 episodes
2007
The Unit
Painted Man
Episode: "The Outsiders"
Veronica Mars
Kizza Oneko
Episode: "I Know What You'll Do Next Summer"
2008
Law & Order: Special Victims Unit
Mr Marong
Episode: "Retro"
Life on Mars
Perp #2
Episode: "Things to Do in New York When You Think You're Dead"
2012
Blue Bloods
Phantom
Episode: "The Life We Chose"
NYC 22
Fouad
Episode: "Ransom"
2013
Copper
Zeke Canaan
Episode: "The Place I Called My Home"
2014
Unforgettable
Goodacre Oyensi
Episode: "D.O.A."
The Blacklist
Yaabari's Soldier
Episode: "Lord Baltimore (No. 104)"
2015
Gotham
Mace
Episode: "The Scarecrow"
2016
Roots
Omoro Kinte
3 episodes; credited as Babatunde Olusanmokun
The Night Of
Marvin
Episode: "The Art of War"
2017
The Defenders
Sowande
4 episodes
Black Mirror
Clayton
Episode: "Black Museum"
2018
Sneaky Pete
Reggie
3 episodes
2019
The Widow
General Azikiwe
6 episodes
2019-present
Too Old to Die Young
Damian
5 episodes
Video Games
| Year | Title | Role | Notes |
| --- | --- | --- | --- |
| 2012 | Max Payne 3 | Serrano | Voice and motion capture |
| 2018 | Red Dead Redemption 2 | Baptiste | Voice |