Standard Chartered Bank Account Number
International Bank Account Number (IBAN)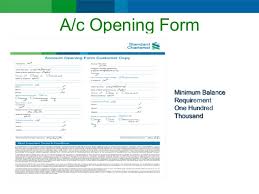 Migrating to International Bank Account Number (IBAN) Standards
We are pleased to inform you that Standard Chartered Bank Jordan is migrating to International Bank Account Number (IBAN) standard for numbering of customer Bank accounts effective 2nd February, 2014 as per the directive issued by the Central Bank of Jordan.
Why International Bank Account Number (IBAN)
Central Bank of Jordan has directed for the adoption of IBAN in Jordan which is to facilitate Straight Through Processing (STP) of Electronic Payments by minimizing delays and extra costs associated with incorrect account numbers. IBAN implementation will help in bringing more efficiency in remittance related transactions.
Your International Bank Account Number (IBAN)
IBAN is not a new account number. We have simply created an IBAN for your existing account number using the ISO standard format. IBAN will consist of Jordan country specific codes along with your account number, example of which is provided below:
Your existing account number :
XXXXXXXXXXX
IBAN :
JOZZ SCBL 00000000 YY XXXXXXXXXXX
(ZZ's denote unique check digit, Y's denote currency code and XX's denotes the 11 digit account number).
SWIFT Code (BIC) of our Bank :
SCBLJOAX
Please refer to your paper or electronic statement for your account number and IBAN.
You can also use our IBAN Generator tool provided on our website to generate the IBAN number by simply typing in your old account number. Kindly note, IBAN number will vary with currency of account.
Use of International Bank Account Number (IBAN)
Please note that effective 2nd February, 2014 it is compulsory to use your IBAN for the following local & international electronic payments:
Receiving an electronic payment from a Bank within or outside Jordan
Sending an electronic payment to a Bank within Jordan
Sending an electronic payment to a Bank in a country that has adopted IBAN
Kindly communicate the IBAN mentioned in your Bank statement to parties from whom you receive and expect to receive electronic payments, both in Jordan & abroad. There is a requirement to advise those parties well in advance to quote your IBAN in electronic payments from 2nd February, 2014.
For More Information
Should you require any clarification, please contact us on +962 6 5658011 or on 080022099 for further information.
Thank you for banking with Standard Chartered Bank.