Shehu Sani Reveals How Governors Can Solve The Almajiri Problem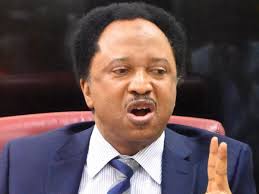 Shehu Sani, former Kaduna lawmaker has condemned the deportation of Almajiris to their States of origin.
The deportation of Almajiris kicked off in most northern states in order to curb the spread of COVID-19 in the region.
However, Sani on Thursday, said the move by the governors will not solve the Almajiri problems in Nigeria.
He suggested that the rehabilitation and education of the Almajiris was the only way to solve the problem.
According to him, the deportation move by the governors is a way of hiding "bucket of faeces".
Sani on his Twitter page wrote: "Arresting the Almajiris and dumping them in their villages or 'trucking' them to their 'states of Origins' or shoving them to the Isolation centres will not solve the Almajiri problem.
"The Governors are simply deodorizing and hiding a bucket of faeces. Rehabilitate and re-educate them."
DAILY POST recalls that Governor Nasir El-Rufai revealed that some Almajiris deported to Kaduna State tested positive for Coronavirus.
He mentioned that most of the children deported from Kano State would have died of the virus had they remained in Kano.
El-Rufai, however, noted that the Governors are looking for ways to end the Almajiri system because it had not helped anyone.