Polaris Bank Customer Care Number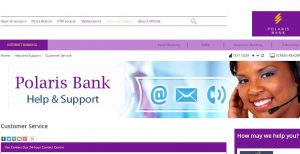 Polaris Bank Customer Care Phone Number, Email Address, Live Chat
With this guide, you can contact Polaris Bank customer care via the official phone numbers, live chat portal or email address.
Polaris Bank Ltd., popularly known as Polaris Bank, is one of the CBN licenced commercial banks in Nigeria.
The bank boasts millions of customers nationwide who are constantly faced with a wide range of transaction challenges. As a result, Polaris launched the online customer service.
Via the online helpdesk, you can receive support right from home for issues related to the following:
Visa card activation
Card hotlist
Account Reactivation
Card related complaints
Account Enquiries
Dormant account reactivation
E-service related issues
General enquiries
Request for auxiliary services- transactional alerts, internet banking.
Debit Card request
Cheque Book request
Others
Polaris Bank customer care phone number
To get support over a phone call with a Polaris bank customer care representative call any of the following lines:
0700 75932265
0806 988 0000
01 4482 100
01 2705 850
The support phone number is available 24 hours daily, 7 days a week.
Those phone number are, however, not toll-free. In other words, you have to pay for every second/minute you spend on the call. And as we all know, call rates over some network providers in Nigeria is quite high. Therefore it is not advisable to use the phone numbers if you have limited funds.
There are several other options. Keep reading to discover the alternatives to calling a Polaris customer care representative via the helpline.