Muna Obiekwe: Biography, Age, Career, Family And Movies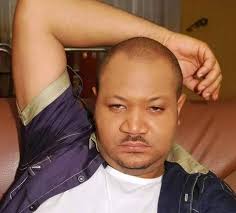 Muna Obiekwe was a Nigerian actor. He was one of the most popular actors in Nigeria. On January 18, 2015, Obiekwe died from kidney disease. He was also the first cousin to Nigerian actor Yul Edochie.Muna Obiekwe.
Muna Obiekwe Wife
Muna Obiekwe was married with two children.
Muna Obiekwe Age
Muna Obiekwe passed away on Sunday, January 18 at the age of 36 years after battling with Kidney disease. His death came as a surprise to many as a lot of people including colleagues and friends didn't know he was sick. According to reports, Muna died around 4:15 pm Sunday after he was rushed to an undisclosed hospital in Lagos after he collapsed at his home in Festac, Lagos.
Muna Obiekwe Burial
He was laid to rest in his home town of Umudioka in Anambra, followed by lying in state. His colleagues gathered to remember the actor shortly before his entombment.
Muna Obiekwe Dead
The Nollywood movie industry lost one of its finest actors, Muna Obiekwe, on a Sunday afternoon (January 18).
The 36-year-old actor succumbed to kidney failure at an undisclosed hospital in Festac Town, Lagos. Obiekwe was earlier found at his house vomiting and was quickly rushed to the hospital, where he was pronounced dead on arrival.
It is said Muna was battling renal-related problems but had kept it a secret from the public and friends in the entertainment industry.
He was well-known for mostly starring in romance movies and for Nollywood lovers who have happened to watch some of his pieces know-how effortlessly he delivered the lead roles given to him. Some of the top-notch movies where he starred are: Over The Limit, Marriage Slaves, Handsome Devil, My Friend My Pain, Snake Queen among others.
When speculations about his death went viral on social media earlier on Sunday, an alleged imposter took advantage of the uncertainty by creating a fake Twitter account in the actor's name to deny the death claims. He tweeted over 2000 times while the account was active, with one of his posts saying:
"@MunaObiekwe: WTF! How can someone joke with an issue of death, please everyone, I'm alive and well by His grace? I don't know where they got it from."
However, when the demise of the actor was confirmed later on by family and close friends, the imposter confessed and apologised to the public for deceit.
Personalities from the entertainment industry in Nigeria have sent their condolences. P-Square brothers, Peter and Paul Okoye wrote, "RIP Brother, Heaven knows best."