Toks Olagundoye: Biography, Age, Career, Family And Movies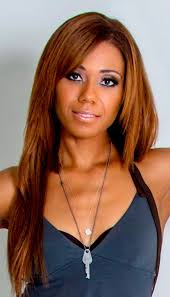 Olatokunbo Susan Olasobunmi Abeke "Toks" Olagundoye (born 16 September 1975) is a Nigerian actress. She is known for her role as Hayley Shipton in Castle and Jackie Joyner-Kersee in the ABC TV sitcom The Neighbors.
Early life
Olatokunbo Susan Olasobunmi Abeke Olagundoye was born in Lagos, Nigeria, to a Norwegian mother and a Nigerian father. As a youth, she was educated in Nigeria, Switzerland, and England. She received a Bachelor of Fine Arts in theatre from Smith College.
Career
Olagundoye made her screen debuts on both TV and the big screen in 2002; in an episode of the television series The Education of Max Bickford; and in the film Brown Sugar later that same year. She appeared opposite Ruby Dee in an off-Broadway production Saint Lucy's Eyes in April 2001, and in 2005 she co-founded the theatre company Three Chicks Theatre, which produced Andrea Lepcio's One Nation Under in 2008. Olagundoye has guest-starred on Ugly Betty, Law & Order, CSI: NY, Switched at Birth, NCIS: Naval Criminal Investigative Service and Prime Suspect. Her film credits include A Beautiful Soul, Come Back to Me, Absolute Trust and The Salon.
In 2012 Olagundoye was cast as a series regular in the ABC comedy series The Neighbors, playing the part of Jackie Joyner-Kersee until the series was cancelled after two seasons in 2014. She later had starring roles in the two television pilots: Feed Me, opposite Mary-Louise Parker for NBC; and Amazon's Salem Rogers, co-starring with Leslie Bibb. Olagundoye joined the cast of ABC comedy-drama Castle in 2015 as a series regular in the role of Hayley Shipton. In 2019 Olagundoye had a recurring role on the final season of Veep playing Senator Kemi Talbot.
Personal life
On May 16, 2015, Olagundoye married Sean Quinn, whom she met on Twitter, after several years of dating.
Filmography
Film
| Year | Title | Role | Notes |
| --- | --- | --- | --- |
| 2002 | Brown Sugar | Sidney's LA Assistant | |
| 2005 | The Salon | Peaches | |
| 2009 | Absolute Trust | Kelly | |
| 2010 | Mom Squad | Mom | Short film |
| 2010 | Dorito-hibition! | Danielle | Short film |
| 2011 | Most Wanted | Operative Keel | |
| 2011 | Come Back to Me | Seritou | |
| 2011 | Life Begins at Rewirement | Nurse | Short film |
| 2012 | A Beautiful Soul | Theresa Whitaker | |
| 2012 | Democracy at Work | Meghan Oliver | |
| 2018 | The Death of Superman | Cat Grant (voice) | Direct-to-video |
| 2018 | Dog Days | Nina | |
| 2018 | Tremors | Jessica Florence | Television film |
| 2019 | Reign of the Supermen | Cat Grant (voice) | Direct-to-video |
| 2019 | Steven Universe: The Movie | Nanefua Pizza (voice) | Television film |
Television
| Year | Title | Role | Notes |
| --- | --- | --- | --- |
| 2002 | The Education of Max Bickford | Hannah | Episode: "An Open Book" |
| 2004 | Law & Order | Janette Gardner | Episode: "C.O.D." |
| 2006 | 3 lbs | Mary | Episode: "Of Two Minds" |
| 2008 | Ugly Betty | Sales Girl | Episode: "Bad Amanda" |
| 2010 | Law & Order | Claire | Episode: "Blackmail" |
| 2010 | CSI: NY | Reporter | Episode: "Hide Sight" |
| 2011 | Switched at Birth | Cooking Class Teacher | Episode: "The Persistence of Memory" |
| 2011 | NCIS | Rebeka Hooper | Episode: "Safe Harbor" |
| 2011 | Prime Suspect | Lucy Martin | Episode: "Wednesday's Child" |
| 2012–2014 | The Neighbors | Jackie Joyner-Kersee | 44 episodes |
| 2014–2019 | Steven Universe | Nanefua (voice) | 5 episodes |
| 2015 | The Fosters | Faith | Episodes: "More Than Words", "Lucky" |
| 2015–2016 | Castle | Hayley Shipton | 13 episodes |
| 2016 | Vixen | Mari's Mother, News Reporter (voices) | 2 episodes |
| 2017–present | DuckTales | Mrs Beakley, Server (voices) | |
| 2017 | Guardians of the Galaxy | Ja Kyee Lrurt (voice) | Episode: "Mr Roboto" |
| 2017 | The Gifted | Carla Jackson | Episode: "eXposed" |
| 2018 | Modern Family | Lucy | Episode: "CHiPs and Salsa" |
| 2018 | Dirty John | | Episode: "Remember It Was Me" |
| 2019 | Carmen Sandiego | Countess Cleo, The Driver | Recurring voice role |
| 2019 | Veep | Kemi Talbot | 5 episodes |
| 2019 | Crazy Ex-Girlfriend | Julia | 2 episodes |
Video games
| Year | Title | Role | Notes |
| --- | --- | --- | --- |
| 2014 | Game of Thrones | Beskha | Voice |
| 2017 | Middle-earth: Shadow of War | Carnán | Voice |