Providus Bank Limited Card Services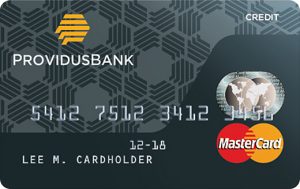 VERVE CARDS
Features
ProvidusBank Verve Card is a local payment card that gives you real-time access tio funds in your Savings or Current Naira account, allows you to conveniently pay for goods and services on all ATMs (Automated Teller Machines), POS and other payment channels without visiting our banking halls. It is acceptable at merchant locations where the Verve/Interswitch logos are displayed.
Features
Accepted wherever the Interswitch logo or verve logo is displayed in Nigeria
Can be linked to your current or savings account denominated in Naira
Safe and convenient
One-Time-Password (OTP) security for online transactions
Validity period of 3 years
Convenient and secure access to funds
Flexible, can be used across multiple channels – POS, Online, ATMs
Can be used on Quickteller for transfers, payment of bills and airtime recharge
Transaction monitoring via the online banking platform
Earn and redeem Verve reward money when you spend at participating merchant outlets
Designed for each customer segment
To start using your ProvidusBank verve debit card, please activate through any of the following options:
Option 1
Option 2
Option 3
Step 1: Request to use PIN selection POS at any ProvidusBank branch.

Step 2: Insert your card to select PIN.

Step 3: Input your PIN of choice and card will be activated instantly.

Step 1: Send an SMS message as shown below;

REQ 14* Last five digits on card#

Step 2: Proceed to change PIN on any Bank's ATM

***Please use the phone number registered with the Bank to send the SMS.

Step 1: Call the ProvidusBank Business Concierge on 070077684387 to request for a PIN push notification.

Step 2: Proceed to change PIN on any Bank's ATM.
Card Transaction Limits
| | | | | |
| --- | --- | --- | --- | --- |
| Daily Limits | Verve Classic | Verve Gold | Verve Platinum | Verve Black |
| ATM | N150,000 | N200,000 | N250,000 | N250,000 |
| POS | N500,000 | N750,000 | N2,000,000 | N2,000,000 |
| WEB | N500,000 | N750,000 | N2,000,000 | N2,000,000 |