Mike Bamiloye: Biography, Age, Career, Family And Movies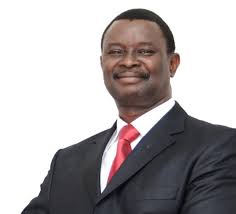 Mike Bamiloye (born April 13, 1960) is a Nigerian film actor, dramatist, producer and director. He is an evangelist and founder and president of Mount Zion Drama Ministry and Mount Zion Television.
Early life
Mike was born on April 13, 1960, at Ilesa, a town in Osun State southwestern Nigeria. He was trained at Divisional Teachers' Training College at Ipetumodu where he began his career. He founded Mount Zion on August 5, 1985. His debut drama, titled Hell in Conference was staged at the National Christian Teachers Conference in 1986 at Ilesa in Osun State. He has featured, produced and directed several Nigerian films over the years.
Personal life
He is married to Gloria Bamiloye, a Nigerian film actress and evangelist, with children (Damilola, Joshua and Darasimi Mike-Bamiloye).
Filmography
The Haunting Shadows 1 (2005)
The Haunting Shadows 2 (2005)
The Haunting Shadows 3 ( 2005),
Agbara nla
One Careless Night" 1-5 (2008)
" The Forgotten Ones" 1-4 (2006)
" The Ultimate Power" 1-4
" The Foundation
" Broken Pitchers
" Wounded Heart
" Captive of the Mighty
" Asise Nla
" Apoti Eri
" The Gods Are Dead
Abejoye 1 & 2
" Shackles