Lisa Omorodion: Biography, Age, Career, Family And Movies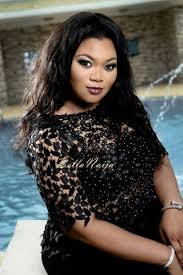 Princess Lisa Omorodion (born 27 April 1990) professionally credited as Lisa Omorodion is a Nigerian actress, film producer and entrepreneur. She is best known for her lead role in the 2013 movie, First Cut, alongside Joseph Benjamin and Monalisa Chinda.
Early life
Omorodion was born in London on 27 April 1990. Her father, who is of Edo descent is an Engineer and the founder of Hensmor Oil and Gas and her mother is a lawyer. She is the fifth of six children.
Omorodion attended Corona Primary School in Lagos, Nigeria. While in Primary school, she joined the school's drama club, where her passion for the arts was ignited. Thereafter she attended Command Secondary School for three years and then Atlantic hall, Poka Epe Secondary School for her senior secondary school years where she was also a part of the drama club; she then attended the University of Lagos, where she obtained a Bachelor's degree in Economics.
Career
Omorodion produced and starred in her début feature film First Cut in 2013. The film was noted for creating social awareness on sensitive issues such as rape and domestic violence. In the same year, she founded Platinum Studios, a Nigerian Film Production company. Since then she has produced and starred in other movies such as Schemers (2015), The Inn (2016) Karma is Bae (2017). She made her small screen acting debut in the Obi Emelonye directed series The Calabash in 2014, in 2015, she began starring as Folakemi in the critically acclaimed television series Skinny Girl in Transit produced by Ndani TV.
Personal life
Asides from film-making and acting, Omorodion serves as a director on the board of Hensmor Oil, an Oil and Gas firm founded by her father.
Awards and recognition
In 2016, Omorodion was received the award for Most Promising Actress of the Year by Nigeria Meritorious Award. She also received the recognized as one of Nigeria's 25 under 25 Enterprising females by Sme100 in 2016. In the same year, she was nominated for the Most Promising Actress of the Year by City People Awards.
Omorodion has covered a number of notable Nigerian magazines including House of Maliq in 2014 Vanguard Allure in 2016 and La 'Mode in 2018.
Filmography
Feature films
| Year | Title | Director | Notes |
| --- | --- | --- | --- |
| 2013 | First Cut | Lisa Omorodion | Theatrical released full feature film, produced by Platinum Studios |
| 2014 | Calabash | Obi Emelonye | Premiered on Africa Magic |
| 2014 | Ikogosi | Toka Mcberor | Premiered on Africa Magic and irokotv |
| 2014 | The Other Side of The Coin | Lancelot Oduwa Imasuen | Premiered on ibakatv |
| 2014 | Therapist | Lancelot Imasuen | Premiered on Ibaka TV |
| 2014 | Open Marriage | Chico Ejiro | Premiered on Africa Magic and irokotv |
| 2014 | On a Trip | Grace Edwin Okon | |
| 2014 | Peppersoup | Grace Edwin Okon | |
| 2015 | Schemers | Lisa Omorodion | Premiered on Africa Magic and Iroko TV |
| 2016 | WoEman | Damijo Efe Young | Premiered on Ibaka TV |
| 2016 | Moth to a Flame | One Soul | Premiered on irokotv |
| 2016 | What a Day | Emmanuel Eme | |
| 2016 | This Very Weekend | Emmanuel Eme | Premiered on Ibaka TV |
| 2016 | The Inn | Lisa Omorodion | Premiered on ibakatv |
| 2016 | Karma is Bae | Lisa Omorodion | Premiered on Ibaka TV |
| 2016 | The Relationship | Rukky Sanda | Premiered on Ibaka TV |
| 2016 | Whose Meal Ticket | Grace Edwin Okon | Theatrical Release and Premiered on Ibaka TV |
| 2016 | Excess Luggage | Damijo Efe Young | Theatrical Release |
| 2016 | Jofran | Okechukwu Oku | Premiered on Africa Magic |
| 2016 | The Personal Assistant | Rukky Sanda | Premiered on Iroko TV |
| 2017 | Little Drops of Happy | Grace Edwin Okon | Theatrical Release |
| 2017 | Your Fada | Simon Peacemaker | Theatrical Release and Premiered on Ibaka TV |
| 2017 | Date Night | Mercy Aigbe | Premiered on Iroko TV |
| 2017 | Dark Past | Chika Ike | Premiered on Ibaka TV |
| 2017 | Waiting to Exhale | Sobe Charles Umeh and Simon Peacemaker | Premiered on Conga TV |
| 2017 | Levi | Okechukwu Oku | |
| 2018 | Ghetto Bred | Eniola Badmus | |
| 2018 | The Spell | Grace Edwin Okon | |
| 2018 | Night Bus to Lagos | Chico Ejiro | |
Television Series
Year
Title
Director
Notes
2014 –
Skinny Girl in Transit
Produced by Ndani TV; featured in Seasons 1 and 2
2014
About Tomorrow
Lancelot Oduwa Imasuen
Premiered on Iroko TV
2014
Happy Family
Elvis Chuks