Fati Washa: Biography, Age, Career, Family And Movies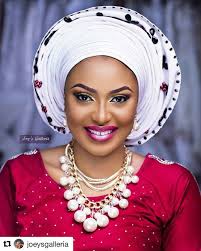 Fatima Abdullahi Washa also known as Fati Washa or Tara Washa is a
Nigerian
film actress, she is one of the young
actresses
in Kannywood with a promising future in the film industry. She was born on
February
21, 1993, in Bauchi state. She is considered as one of the most desirable
actresses
in kannywood film industry.
Fati Washa life history is quite obscure, but some facts have already been revealed. What is known for sure is that she is beautiful, talented and one of the most expensive
actresses
in Kannywood. Fati Washa is simply charming which makes her fans create a lot of groups on social media to promote her professional talent.
Career and movies
She has carved a niche for herself in the Hausa film industry which is quite a significant achievement for the young actress. Fati Washa has starred in numerous movies including:
The Next
Blind House
Make Da Bake
'Ya daga Allah
'Yar Tasha
Ana Wata ga Wata
Baya da Kura
Fari Da Baki
Farida
Gaba da Gabanta
Hadarin Gabas
Hindu – An African Extra Vagrant
Hisabi
Jaraba
Karfen Nasara
Makahon Gida
Niqab
Dangin Miji
Fati Washa's alleged boyfriends
When talking about Fati Washa personal life, there were some rumors that Fati Washa is dating Nuhu Abdullahi, undoubtedly, one of the most promising Kannywood actors.
Being a 26 years old actor, Nuhu has produced and acted in a few action movies, like Baya da Kura. In 2015, he won the City People Best Supporting Actor award. As of now, Nuhu Abdullahi is working on the new movie "Ana wata ga wata".
In an interview with Premium Time, Nuhu said that Fati Washa is his favourite Kannywood actress. He even revealed a thought that he wouldn't regret it if he said he loved her. Nuhu told called Fati incredibly a wonderful person who has always been nice to him. In the end, Nuhu confessed that he wouldn't mind to marry her, but the thing was that he was in year two of school.
Also, Fati Washa has often been seen in the company of producer Usman Sambo Ussy. Fans expect Usman and Fati to get married.
Usman Sambo Ussy was born in Kaduna in 1986. His initial profession was tailoring but he changed his profession by joining Kannywood nine years ago. He starred and produced such movies as Bansan Hawaba, Sanasarin So, Doctor Sani, Hasken Wata.
Usman Ussy was accused of using his relationship with Fati Washa to benefit from her wealth. In turn, Usman Ussy said that he made his money from creating clothes for actors and actresses. He claimed that they were very close and that Fati always seeks his advice. As of now, Ussy is single, his plans are concerned only with his producing and acting career.
Fati Washa is considered one of the top actresses in Kannywood. Her career progressed extremely quickly and intensely which made her a bright star on the Kannywood sky of actors, so there is no surprise that so many people are interested in her personality and her personal life.