Deyemi Okanlawon Personality Profile
Deyemi Okanlawon is a Nigerian film, television, theatre and voice actor. He is best known for his roles in the TV Series Gidi Up and An African City and featured in Movies, If Tomorrow Comes and Road to Yesterday, as well as his cameo appearances in a number of Nigerian music videos including No, be You by Waje and Soldier by Falz The Bahd Guy.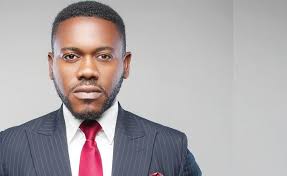 Early life
Okanlawon was born in Lagos, Southwest Nigeria to an Aircraft Engineer father Adeyemi Okanlawon, and Adeyinka Okanlawon a baker and entrepreneur. He had his primary school education at Taikenny Nursery and Primary School in Lagos, and his secondary education at International School, Lagos. He then went on to study Chemical Engineering at the University of Lagos, Lagos, Nigeria. A former baker and sales and marketing executive he also obtained a Certificate in Acting for Film, from the New York Film Academy.
Career
Okanlawon had his very first experience of being in front of an audience at the age of 5, doing a primary school plays. At age 9, he featured in a national family planning TV commercial and there his acting career paused. Getting into University, acting was back in his life, as he was a member of the drama group Gf(x), He later went to head Crew Xtreme, the Xtreme Reaction drama-music-dance concert team and also became a member of the Snapshots Theatre group. A chance meeting in 2010 led to his first audition and subsequent casting in ZR7 (aka The Red House 7) and A Grain Of Wheat which led to him eventually changing careers to full time acting in 2013.
He has also had roles in movies such as Greg Odutayo's "Beyond Blood" starring Joseph Benjamin and Kehinde Bankole; Pascal Amanfo's If Tomorrow Never Comes starring Yvonne Nelson, Ishaya Bako's Road To Yesterday starring Genevieve Nnaji and Majid Michel and Pascal Amanfo's No Man's Land starring Adjetey Anang. He was in NdaniTV's series Gidi Up with OC Ukeje, Titilope Sonuga, Somkele Iyamah and Joke Silva. He has also featured in the TV Series Taste Of Love, Lekki Wives, An African City and Dowry.
In 2013, he won the award for Best Actor in a Short Film at the In-Short film festival for his role as a psychotic husband in the thriller, Blink.
Personal life
Okanlawon got married in January 2013. On July 10, 2016, Okanlawon and his wife Damilola welcomed their first child.
Filmography
| Year | Title | Role | Director | Notes |
| --- | --- | --- | --- | --- |
| 2010 | ZR-7 | Alabi | Udoka & Olufemi | Principal (Feature Film) |
| 2010 | Grain of Wheat | Saviour | Daniel & Ruyi | Lead Role/Short Film |
| 2011 | Dependence | Dayo | Brian Wilson | Lead/Short Film |
| 2012 | 6:30 PM | Ghost | Tonye Faloughi | Short Film/Supporting Role |
| 2012 | Journey To Self | Ex-lover | Tope Oshin-Ogun | Feature Film alongside Ashionye Raccah, Katherine Obiang, Dakore Akande, Tina Mba and more |
| 2012 | Blink | Husband | Tolu Ajayi | Lead Role/Short Film |
| 2012 | Gidi Up Season 1 | Tokunbo | Jade Osiberu | Lead/Series |
| 2013 | Kpians: The Feast of Souls | Eric | Stanlee Ohikhuare | Sub-Lead/Feature Film alongside Kiki Omeili and Ashionye Ugboh-Raccah |
| 2013 | +Kpians Premonition | Eric | Stanlee Ohikhuare | Sub-Lead/Web |
| 2013 | Gidi Up II | Tokunbo | Jade Osiberu | Lead/Series |
| 2013 | Oblivious | Charles | Stanlee Ohikhuare | Feature Film |
| 2014 | Dowry I | Demola | Victor Sanchez | Lead Role/Series |
| 2014 | Lekki Wives III | Hassan | Blessing Egbe | Supporting Role/Series |
| 2014 | A Place Called Happy | Dele | LowlaDee | Feature Film |
| 2014 | Perfect Imperfection | Kanmi | Ehizojie Ojesebholo | Lead Role/Feature Film |
| 2014 | Friends and Lovers | Frank | Yemi Morafa | Feature Film |
| 2014 | A Few Good Men | Wale | Ejiro Onobrakpor | Feature Film featuring Joseph Benjamin |
| 2014 | Vanity's Last Game | Justin | Ehizojie Ojesebholo | Feature Film |
| 2015 | Dowry II | Demola | Victor Sanchez | Feature Film featuring Iretiola Doyle |
| 2015 | If Tomorrow Never Comes | Kay | Pascal Amanfo | Feature Film featuring Yvonne Nelson |
| 2015 | Road To Yesterday | Michael | Ishaya Bako | Feature Film featuring Majid Michel and Genevieve Nnaji |
| 2015 | All Of Me | Chris | Okey Ifeanyi | Feature Film |
| 2015 | Undercover Lover | Mr Roberts | Okey Ifeanyi | Feature Film |
| 2016 | Desperate Housegirls 2 & 3 | Femi | Sukanmi Adebayo & Akin-Tijani | Supporting Role/Series |
| 2016 | Tobi | Ha.foo.sa | Niyi Akinmolayan | Animated Series |
| 2016 | It's About Your Husband | Kay | Bunmi Ajakaiye | Feature Film |
| 2016 | Madam Caitlyn | Dr Sam | – | Feature film |
| 2016 | Asawana | Sere | Diminas Dagogo | Feature Film |
| 2016 | Dinner | – | Jay Franklin Jituboh | Feature Film featuring Iretiola Doyle and Richard Mofe Damijo |
| 2017 | The Royal Hibiscus Hotel | | | |
Awards
Year
Event
Prize
Recipient
Result
2013
In-Short Film Festival
Best Actor in a Short Film – Supporting Role in an English language film (Married but Living Single)
Deyemi Okanlawon (Blink)
Won
In-Short Film Festival
Best Short Film
Blink
Nominated
Africa Magic Viewer's Choice Awards (AMVCA)
Best New Media Online Video
Kpians Premonition
Won
AFRINOLLY
Best Animation
In Iredu
Won
2015
Best of Nollywood (BON) Awards
Revelation of the Year
Deyemi Okanlawon (If Tomorrow Never Comes)
Won
GMA Awards
Best Actor, African Collaboration
Deyemi Okanlawon (If Tomorrow Never Comes)
Won
2016
GMA Awards
Best Actor, African Collaboration
Deyemi Okanlawon (No Man's Land)
Won
GMA Awards
Best Actor in a Drama Series
Deyemi Okanlawon (An African City)
Nominated