Amaechi Muonagor: All You Need To Know About Him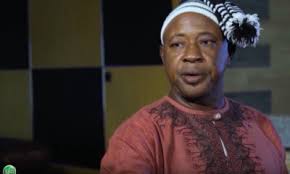 Amaechi Monago (born Idemili, Anambra State) is a Nigerian actor and producer. In 2016, he was nominated for AMVCA 2017 Best Actor In A Comedy.
Early life
Amaechi Monago is from Obosi village in Idemili, Anambra State in Nigeria. He attended St. Mary's Primary School, Obosi, Oraifite Grammar School before he furthered his education at the University of Nigeria, Nsukka (UNN) where he studied Economics and graduated in 1987.
Personal life
He is married and has four kids.
Career
In 1989 after his youth service, Amaechi started working for NAN (News Agency of Nigeria). He left his job a few years later for an acting role in his first movie as Akunatakasi in Taboo 1, a Nigerian movie.
Illness
In 2016, there were numerous publications on websites that claimed Amaechi was very ill and suffering from diabetes. Since then, Amaechi hasn't appeared or featured in any movie. There have been rumours about him quitting the movie industry.
Filmography
Igodo- 1999
Aki Na Ukwa – 2002
His Last Action – 2008
Sincerity – 2009
Without Goodbye – 2009
Most Wanted Kidnappers – 2010
Jack and Jill – 2011
Village Rascal – 2012
Evil World – 2015
Ugonma – 2015
Code of Silence – 2015
Spirits – 2016
ROSEMARY (2016)